LeapStart® First Day of School with Critical Thinking
The first day of school is a big day, and this book guides children from start to finish, helping them prepare. Teaches 15 school readiness and critical thinking skills including familiarity with the classroom, school routines, days and seasons, cooperation and more.
Works With: LeapStart 3D, LeapStart, LeapStart Preschool & Pre-Kindergarten, LeapStart Kindergarten & 1st Grade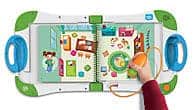 Welcome to the first day of school! Learn everything from school safety to classroom routines with 40+ replayable activities.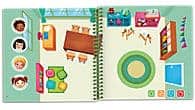 Be a classroom helper and show the Kindergarten Kids where the reading area is or where art supplies are kept.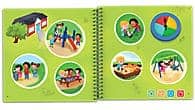 Identify feelings and help find solutions when others are feeling unhappy on the playground.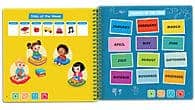 Explore seasons and weather throughout the year, plus learn songs to remember days of the week and months of the year.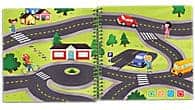 Learn about getting to school safely with a fun safety rules sing-a-long.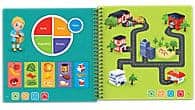 Pick healthy foods from all the food groups to stay strong.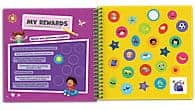 Plus 25+ interactive rewards stickers
Includes 25+ interactive reward stickers that are earned for mastering activities.
The LeapStart library is a levelled series that grows from Preschool (Level 1) to 1st Grade (Level 4) (sold separately).
["Daily Routines","Food and Nutrition","Calendar","Helping Others","Critical Thinking"]