LeapStart™ Read & Write with Communication Skills
Explore Mr Pencil's wacky world of Doodleburg and meet friends who help teach the fundamentals of early reading and writing along with communication skills. Teaches 11 preschool reading and writing skills including identifying rhyming words, understanding how words are formed, writing letters and more.
Works With: LeapStart 3D, LeapStart, LeapStart Preschool, LeapStart Primary School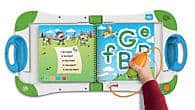 Dig into early reading and writing skills with Mr. Pencil and friends in 40+ replayable activities.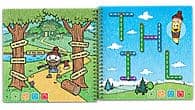 Help a lost lumberjack (Tim Burr) read signs with basic sight words.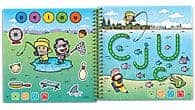 Tap a vowel to change "fan" to "fin" and see how there's an ocean of new words to make.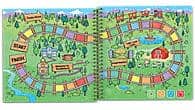 Jump on the Doodle Express and "ride" around town in search of letters and words.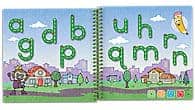 Trace uppercase and lowercase letters to learn the correct ways to write letters A – Z.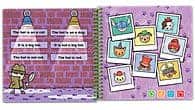 Help Detective Sketchy Sammy eliminate suspects and identify a thief!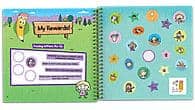 Plus 25+ interactive rewards stickers
Includes 25+ interactive reward stickers that are earned for mastering activities.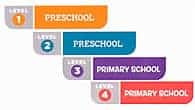 The LeapStart library is a levelled series that grows from Preschool (Level 1) to Primary School (Level 4) (sold separately).
["Vowels","Sight Words","Listening Comprehension","Fine Motor Skills","Handwriting"]