LeapStart® Space Science with Thinking Like a Scientist
Experience out-of-this-world fun while exploring space science skills and learning how to think like a scientist. Teaches 15 1st grade space science skills including identifying constellations, knowing types of galaxies, identifying phases of the moon and more.
Works With: LeapStart 3D, LeapStart, LeapStart Preschool & Pre-Kindergarten, LeapStart Kindergarten & 1st Grade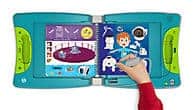 Travel to space to explore space science with far-out surprises in 30+ replayable activities.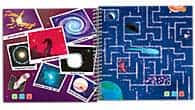 Learn about stars, constellations, supernovas and more through mazes, quizzes and word searches.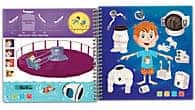 Get suited up for a space mission, learn about the parts of a space craft and explore how astronauts prepare for space.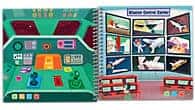 Blast off on a shuttle to the International Space Station to learn what astronauts do all day.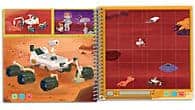 Pilot the Mars Rover to explore what's on the surface of Mars.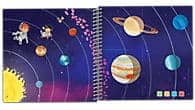 Explore the 8 planets, asteroid belt and the sun while learning far-out facts and playing a Beat the Clock game.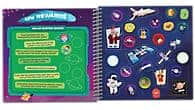 Plus 25+ interactive rewards stickers
Includes 25+ interactive reward stickers that are earned for mastering activities.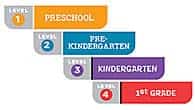 The LeapStart library is a leveled series that grows from Preschool (Level 1) to 1st Grade (Level 4) (sold separately).
["Earth & Space Science","History","Physical Science","Thinking Like a Scientist"]