LeapStart® STEM with Problem Solving
Experiment with early STEM (Science, Technology, Engineering and Math) and problem-solving skills to help Professor Hamlin Hamster build a robot. Teaches 14 1st grade STEM and problem-solving skills including predicting and testing an outcome, selecting problem-solving strategies and more.
Works With: LeapStart 3D, LeapStart, LeapStart Preschool & Pre-Kindergarten, LeapStart Kindergarten & 1st Grade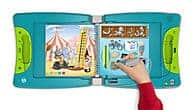 Help build a robot using STEM skills from creating circuits to testing robot limbs with 30+ replayable activities.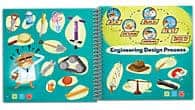 Go through the engineering design process of designing, building, testing and improving a robot.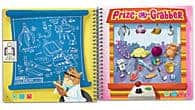 Use blueprints and graphs to pick the right robot parts for different conditions.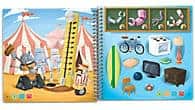 Test and compare different power and strength sources to see which will work best.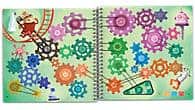 Trace a path of cogs to see what series will connect the robot parts to make him move.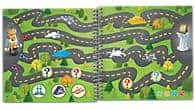 Review the engineering design process to make sure your designs work.
Plus 25+ interactive rewards stickers
Includes 25+ interactive reward stickers that are earned for mastering activities.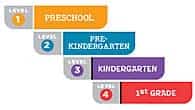 The LeapStart library is a leveled series that grows from Preschool (Level 1) to 1st Grade (Level 4) (sold separately).
["Problem Solving","Engineering","Making Observations","Forces & Motion","Simple Machines"]