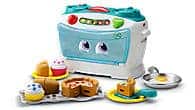 Delightful singing oven warms up counting, sharing and vocabulary skills.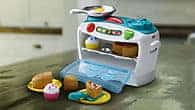 Press the chef's hat for learning songs, or listen and learn along to fun phrases.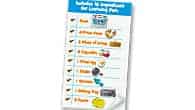 Fry an egg in the skillet. Bake up bread, a pizza and cupcakes, and serve food onto plates with the spatula!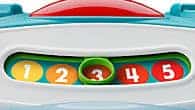 Move the number slider to explore numbers, time and temperature.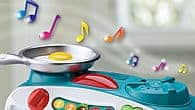 Place the pan on the stove for real sizzle sounds. Turn the timer and count clicks!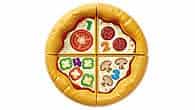 Nourish math learning: cut food into 2, 3 or 4 equal pieces.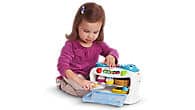 Close the oven to explore numbers and counting. Open it to learn about counting and sharing.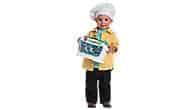 Easy take-and-go play—everything fits inside!
Resources
Get Support
What is included: • Interactive oven
• 4 Pizza slices
• 3 Pieces of bread
• 2 Cupcakes
• 1 Fried egg
• 1 Skillet
• 1 Spatula
• 1 Baking tray
• 2 Plates
["Counting","Sharing","Parts of a Whole"]
"Number Lovin' Oven offers a fun and interactive way to explore early number concepts including recognizing numbers, counting along and sharing. As they play, children may discover interesting mathematical relationships such as parts that make up a whole and dividing equally." – Clement C., PhD., LeapFrog Learning Expert