LeapStart® Alphabet Adventures with Music
Join Leap, Tad and Lily as they meet letters A through Z at the Letter Factory, exploring letter sounds, playing and singing. Teaches 14 alphabet and music skills including uppercase and lowercase letters, letter sounds, exploring music and rhythms and more.
Works With: LeapStart 3D, LeapStart, LeapStart Preschool & Pre-Kindergarten, LeapStart Kindergarten & 1st Grade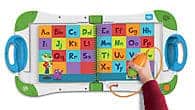 Join Leap and friends at the Letter Factory, learning about letters, letter sounds and music in 40+ replayable activities.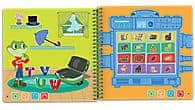 Use a rhyming machine to find matching pairs.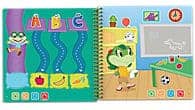 Trace up and down playground slides to make letter sounds, and then match each letter to a word beginning with that sound.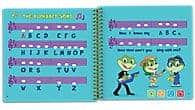 Boogie-woogie with Leap, Lily and Tad and hear the alphabet song in three different musical styles.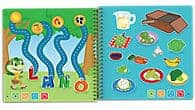 Pack a picnic and learn about initial consonant sounds – on a "B" picnic, be sure to bring broccoli and bananas!
Plus interactive spinning dial teaches vowels
Includes an interactive spinning dial that introduces vowels and vowel sounds.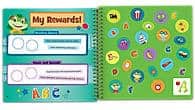 Plus 25+ interactive rewards stickers
Includes 25+ interactive reward stickers that are earned for mastering activities.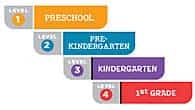 The LeapStart library is a levelled series that grows from Preschool (Level 1) to 1st Grade (Level 4) (sold separately).
| | |
| --- | --- |
| Weight | 0.23 kg |
| Dimensions | 7 × 7.4 × 7 cm |
Only logged in customers who have purchased this product may leave a review.
["Music & Rhythm","The Alphabet","Phonics","Word Sounds & Rhyme"]