LeapStart® Reading Adventures with Health and Safety
Explore reading and health and safety skills with Lily, Tad and friends on a camping expedition in the great outdoors. Teaches 14 kindergarten reading, health and safety skills including reading new words, following directions, identifying proper emergency procedures & more.
Works With: LeapStart 3D, LeapStart, LeapStart Preschool & Pre-Kindergarten, LeapStart Kindergarten & 1st Grade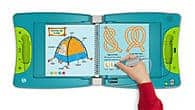 Reading skills come to life in 30+ replayable activities set in the great outdoors.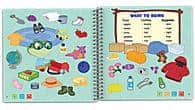 Use a checklist of clothes, food and supplies to pack up and be prepared for a camping adventure.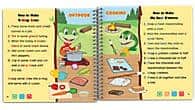 Follow a recipe to make delicious marshmallow treats!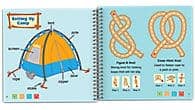 From pitching tents to tying knots, use literacy skills to learn about techniques for the great outdoors.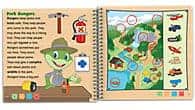 Discover what park rangers do and help them prevent accidents and save the day.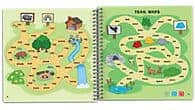 "Walk" along hiking trails to learn about long and short vowel sounds.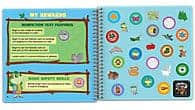 Plus 25+ interactive rewards stickers
Includes 25+ interactive reward stickers that are earned for mastering activities.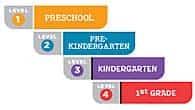 The LeapStart library is a leveled series that grows from Preschool (Level 1) to 1st Grade (Level 4) (sold separately).
["Consonants & Blends","Reading Comprehension","Safety Routines","Storytelling"]