LeapStart® Pet Pal Puppies Math with Social Emotional Skills
Join the Pet Pal Puppies as they play, race and explore, helping your child understand math concepts along the way. Teaches 16 pre-kindergarten math and social-emotional skills like identifying numbers 1-10, identifying emotions through facial expressions and more.
Works With: LeapStart 3D, LeapStart, LeapStart Preschool & Pre-Kindergarten, LeapStart Kindergarten & 1st Grade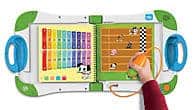 Join puppy friends with frolicking fun as they learn about math concepts and share feelings with over 40+ replayable activities.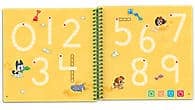 Identify and trace numbers 0-9 while learning proper ways to write numbers.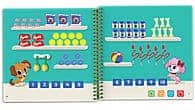 Shop at a pet supply store for doggie treats and match numbers to sets of objects.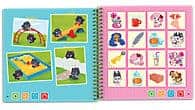 Explore opposites on the playground.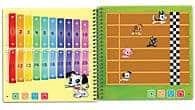 Use number recognition to make music on a xylophone, then create your own tunes.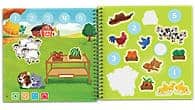 Plus 40+ interactive stickers
Includes 40+ interactive stickers that help bring the learning to life.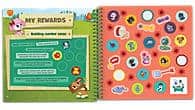 Plus 25+ interactive rewards stickers
Includes 25+ interactive reward stickers that are earned for mastering activities.
The LeapStart library is a leveled series that grows from Preschool (Level 1) to 1st Grade (Level 4) (sold separately).
["Counting","Numbers","Opposites","Feelings & Emotions","Sorting & Classifying"]