LeapStart® Spy Math with Critical Thinking
Use your super-sleuthing skills and help Opal Possum track down Sneaks Weasel, while exploring math and critical thinking. Teaches 18 math and critical thinking skills: identifying fractions, solving problems with unknown numbers, solving word problems and more.
Works With: LeapStart 3D, LeapStart, LeapStart Preschool & Pre-Kindergarten, LeapStart Kindergarten & 1st Grade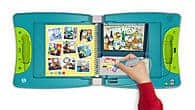 Get on the case and use super-sleuthing skills to explore math and critical thinking with 30+ replayable activities.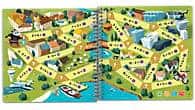 Solve addition and subtraction equations to trace Sneaks' path out of town.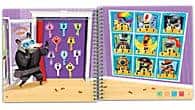 Add three numbers together to find the keys that will unlock a door at the costume shop for the right costume.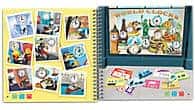 Match the times to the clues heard, and then match digital times to the clocks in the window.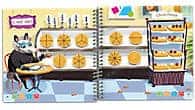 Sit down at a café and order a fraction of a pie by matching pies to the order cards.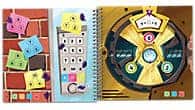 Plus interactive spy decoder
Solve puzzles with a spinning Spy Decoder that encourages critical thinking.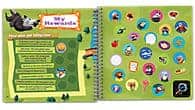 Plus 25+ interactive rewards stickers
Includes 25+ interactive reward stickers that are earned for mastering activities.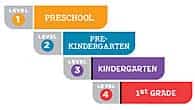 The LeapStart library is a leveled series that grows from Preschool (Level 1) to 1st Grade (Level 4) (sold separately).
["Critical Thinking","Mathematical Reasoning","More Than\/Less Than","Place Value","Telling Time"]