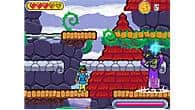 Build storytelling and art skills in a customizable journey that spans 9 fantastic levels of epic adventures.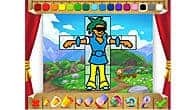 Create a character, record personal sounds, and play as the hero to unlock the action and save the Kingdom.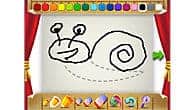 Learn about art while drawing and coloring game elements—like animals or vehicles—that help move the adventure forward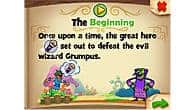 Explore story elements—like characters and setting—through original voiceovers and fill-in-the-blank activities.
Creating with Technology, Art & Drawing, Storytelling, Story Sequence
"Players create their own original art and voice recordings* to move the action forward. Along the way, they're introduced to story elements and learn how stories are put together—enhancing their ability to comprehend and remember what they read." – Carolyn J., LeapFrog Learning Expert