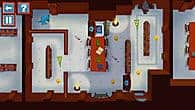 Build Scare Games skills like logic and reasoning—play 24 levels of mind-bending mazes.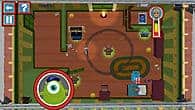 Navigate across Monsters University campus using strategy to avoid detection, obstacles and enemies.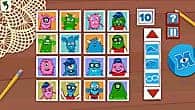 Use matching and deductive reasoning to build and challenge memory in 2 timed mini-games.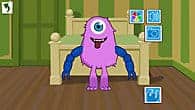 Monsterize your child's face and record roars using the built-in camera on your LeapPad or LeapsterGS.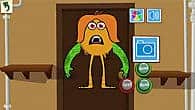 Test your monster creation in the Scare Simulator and see how much scream energy you can collect.
Problem Solving, Logic & Reasoning, Memory
Each level is designed to exercise children's logic skills, requiring them to rely on tools in the environments to overcome opponents and obstacles. Children are encouraged to test problem-solving strategies, learn from mistakes and try again.