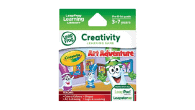 Join the Pip-Squeaks in the Crayola Gallery as you search for clues to solve the mystery of the disappearing colours.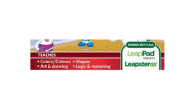 Exercise your artistic and musical skills in an original activity that lets you create a tune while colouring a picture. Stop by the Art Studio to create your own works of art with Crayola tools and colours, then hang them in the gallery!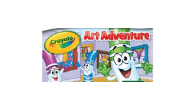 Use logic skills to draw your way through tricky mazes while navigating the Crayola gallery. Match shapes to solve puzzles and reveal picture clues.
Colours, Shapes, Drawing, Memory Skills, Creativity, Music