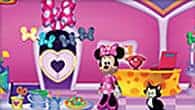 It's a busy day at Minnie's Bow-tique and everyone's getting ready for a super secret surprise party—join in the fun!
Match colors and letters to help make bows! Difficulty adjusts to the player's skill level for just the right challenge.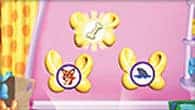 Help Daisy Duck pack her Butterfly Bows. Identify a word by blending sounds. Grab the bow with a picture of that word.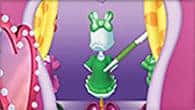 Use logic and memory skills to help Daisy Duck find the perfect bow, blouse and heels for the big party!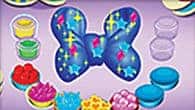 Use the stylus to tie the ribbon into a bow and then decorate it with dazzles and glitter.
The Alphabet, Listening Comprehension, Word Sounds & Rhyme, Logic & Reasoning, Memory, Art & Drawing
Minnie's Bow-tique Super Surprise Party includes mini games that prompt children to blend sounds into words and match upper- and lowercase letters to help build a strong foundation for early reading.