LeapStart® Trolls Solve It All with Poppy & Branch
Sing, dance and get creative with the Trolls! Listen to music, solve problems by exploring the Trolls' forest, play dress up, create art and more while playing 30 interactive activities.
Works with all LeapStart Systems. Animation feature available when played with LeapStart 3D.
Works With: LeapStart 3D, LeapStart, LeapStart Preschool & Pre-Kindergarten, LeapStart Kindergarten & 1st Grade
This book is not compatible with LeapReader systems.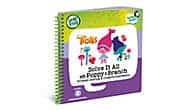 The LeapStart™ stylus reads invisible dots on every page triggering engaging audio that includes questions, challenges, songs, jokes and more to teach kids in new and exciting ways.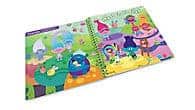 Identify what type of emotion the melody inspires or determine if the tune is fast or slow, loud or soft.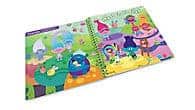 Teaches problem-solving skills and creative expression by finding clues, answering questions, listening to music and creating beautiful outfits and art.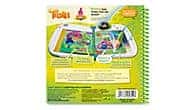 Includes more than 30 activities such as touch-and-talk games, problem-solving, art activities and more.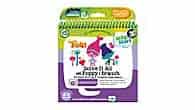 Most replayable activities are designed with two levels so that kids can play and learn at the right level and move up when they're ready.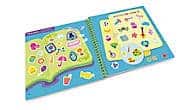 Plus, interactive reward stickers
Includes stickers that are earned for mastering activities that they can place on the My Rewards page.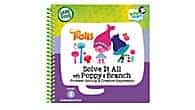 The LeapStart™ library lets kids progress from preschool to first grade with 25+ activity books including two Learn to Read book sets that all work on LeapStart™.
["Problem Solving","Logic & Reasoning","Creative Expression","Music & Rhythm"]