Push, slide, open, close, turn—fun discoveries encourage endless exploration, fostering motor skills.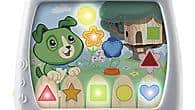 Five play areas offer more than 75 learning responses.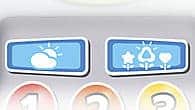 Cute stories, songs and audio responses introduce opposites and daytime and nighttime routines.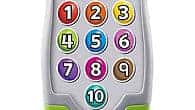 Little ones can pretend and play house wherever they go!
["Pretend Play","Fine Motor Skills","Opposites"]
Pretend play offers a creative outlet that strengthens a child's understanding of the world as he acts out stories he knows and situations he observes in the adult world. Playing house is often one of a child's first experiments in dramatic play.