Touch-sensitive toy tablet encourages exploration with 26 animal/letter buttons, a music button and more.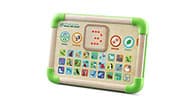 The animated light-up LED screen reinforces learning concepts.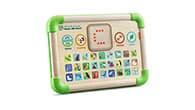 Learn about weather, nature sounds, animals and conservation.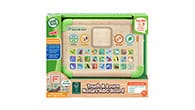 Nine interactive activities reinforce the learning with Animal Band, Sound Detective, Weather Report and more.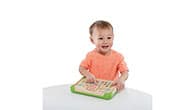 This product is made with 100% FSC-certified wood that comes from well-managed forests. The plastic used to make this product is 90% reclaimed. Using reclaimed plastic means less waste goes into landfills.
Only logged in customers who have purchased this product may leave a review.
Animals, Counting, Fine Motor Skills, Letter Sounds, Letters, Music, Weather and Seasons
"With the Touch & Learn Nature ABC Board™, children learn about letter names and sounds with 26 animal friends. A counting game with fun animal sound effects, a weather mode, and nature-inspired melodies add to the playful experience designed to help children map letters to the sounds they make—an important step on the path to reading." Carolyn James, Ph.D., LeapFrog Learning Expert