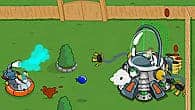 When Phineas and Ferb decide to build the ultimate water balloon launcher, Dr. Doofenshmirtz has other plans.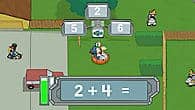 Solve addition, subtraction and multiplication challenges to power up the balloon launcher and deactivate the stinkbots.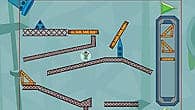 Learn about different types of simple machines and use them cleverly to guide Agent P to Dr. Doofenshmirtz' hiding place.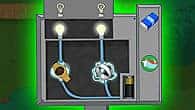 Complete circuits with different materials that conduct and insulate electricity.
Subtraction, Addition, Simple Machines, Forces & Motion, Logic & Reasoning
This game combines solid curriculum, like science and math, with engaging gameplay, like launching water balloons and building mazes. By promoting learning through game play, we tap into children's natural curiosity, inspiring them to explore.