LeapStart® Mr. Pencil Sharpens Creativity™
Sharpen creativity and explore colors, shapes and pre-writing with Mr. Pencil.
Type: Book
Curriculum: Various
Works With: LeapStart 3D, LeapStart Preschool Success, LeapStart Go, LeapStart, LeapStart Preschool & Pre-Kindergarten, LeapStart Kindergarten & 1st Grade
Publisher: LeapFrog
This book is not compatible with LeapReader systems.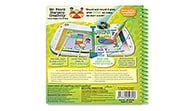 Tap the pictures on every page with the stylus to play games and activities. Enhance learning with animations when played with a LeapStart® system with a screen.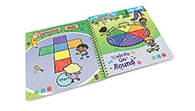 Spend the day with Mr. Pencil and mix colors on the playground, explore the shapes and sound of a geometric band, trace your way through the Lines and Shapes Carnival and more.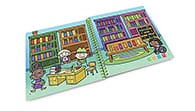 Play 30+ replayable activities
Includes more than 30 replayable activities such as touch-and-talk games, problem-solving puzzles and more.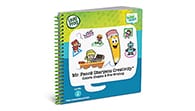 Many replayable activities are designed with two levels so that kids can play and learn at their own pace and move up when they're ready.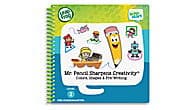 The LeapStart® library is a leveled series of 25+ books that covers preschool through first grade reading levels (additional books sold separately).
| | |
| --- | --- |
| Weight | 0.19 kg |
| Dimensions | 21.5 × 17.8 × 0.7 cm |
Only logged in customers who have purchased this product may leave a review.
Art & Drawing, Colors, Creativity, Feelings & Emotions, Memory, Problem Solving, Shapes, Writing